Wristband Hand Dispenser
(3)
USD 39.99 USD 13.99 -65%
Color
Black Red Purple Pink Yellow Blue
Quantity
Buy 1 get 2 Buy 2 get 4
This is heartbreaking news! WHO has recommended the special diagnosis of Coronavirus. In addition to droplet infection, there is a very deadly virus - contact transmission. Coronavirus can stick to the object and live for several hours or even several days after it is three-dimensional. It can live for more than 5 days in a suitable environment. Mobile phones, handrails, elevator buttons and even our clothes and hats are all possible media of contact.

In The WHO Video, "7 Simple Steps to Protect Yourself and Others from CoVID-19" released on August 9, the first two priorities are "Wash your hands frequently" and "don't rub your eyes, nose and mouth with your hands." If you need to go outside or in public, can't bring cleaning supplies, or can't find water, the Wristband allows you to wash your hands anytime.

LET EVERY TOUCH BECOME SAFE AND ASSURED!
PRODUCT INFORNATION

Material: Silicone TPU (Thermoplastic Polyurethane)

Flexible, durable and smooth to the touch

Cleaning Instructions: Wash with soap, warm water and refill
Holds up to 15mL of liquid
The 8mm refill opening is wide enough to accomodate most product spouts
It is washable, rewearable and comes with two caps, one for loose liquids and the other for liquid gels.
Holds up to 15mL of liquids and is easy to refill.
Fill with your liquid of choice and press on the wristband's logo to dispense at your leisure.
Squeezy band is ideal for those who travel, work in health care, service industries and just about anyone else.
Makes the perfect gift for yourself and loved ones.
HOW-TO
STEP 1: FILL PRODUCT
Simply lift the squeeze band refill cap and insert hand sanitizer, lotion or product of your choice into the band's refill cap. Firmly close the cap when full.
STEP 2: DISPENSE LIQUID
To dispense, squeeze the top of your squeeze band to your desired amount.
Keep Clean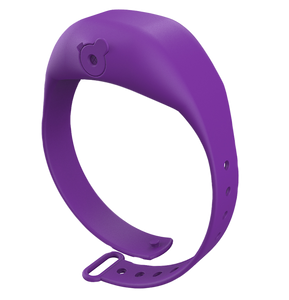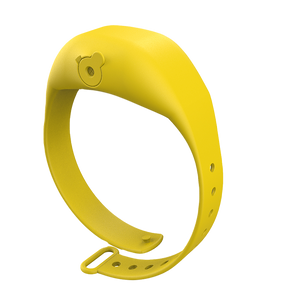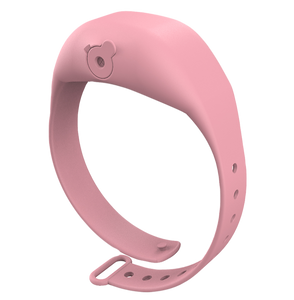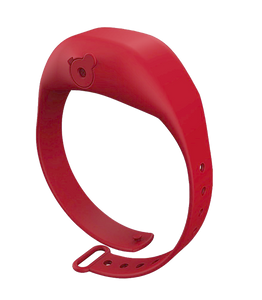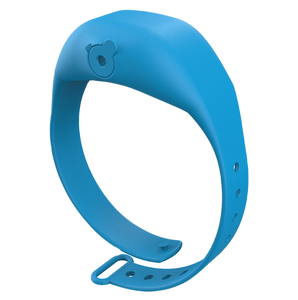 Our Service
Kinsmarket provides cheap Wristband Hand Dispenser for customers with free shipping, this cheap and high quality Wristband Hand Dispenser will be sent to you as soon as possible after payment. Welcome to Kinsmarket and buy Wristband Hand Dispenser and enjoy best shopping experience at our Kinsmarket.com website store.
Fast transaction for Wristband Hand Dispenser brings you brand new experience of comfort. We tried our best to cut off the complexity of Wristband Hand Dispenser transaction and give you a cozy environment with the safest and fastest service. Kinsmarket always take the road of Price-friendly, there is no worries to buy Wristband Hand Dispenser here, you can get the lowest price and best service, and receive the Wristband Hand Dispenser easily.
Our Advantages
Kinsmarket provides the richest products, the cheapest price, and the best service. Our customer service staff is online 24 hours a day to solve any problems for you. You can buy Wristband Hand Dispenser with no worries at Kinsmarket.com, we're also enabled to offer you a best shopping experience and best quality customer service.
Safe Transaction:
With more than 10 years of developing, Kinsmarket is capable of providing a better service for Wristband Hand Dispenser transaction, and already have over 1 million registered members, from more than 100 countries worldwide. You can easily buy all kinds of products needed in your daily life, such as, MakeUp, Car Accessory, pet supplies and so on.
We have 10 years of certified sale with PayPal. Also we are PaymentWall partners, we accept Credits Card, Webmoney, Paysafecard, and many other means of payment.
Our Insurance
After years of operation, our website is so well-known for customers all around the world, and we guaranteed to supply personalized service and products to worldwide customers. Feel free to contact us on 24/7 live chat or Skype. Our Customer service reps are waiting to help enhance your shopping experience.
If you have any question, please check our FAQ for more introduction, or you can contact our Live Support 24/7 to solve the problem, our team is at your disposal to help you any time.